ARCHIVES
October 2006
November 2006
December 2006
January 2007
February 2007
March 2007
April 2007
May 2007
June 2007
RECENT POSTS
Got the ball ... now let's get to trading!
Trade number four!
Building momentum ... SSME is in the Boston Globe!...
Big week for Internet gambling legislation
24 hours of poker ... again
It's official: I have part of Jimi Hendrix's House...
Trade number three is in the books!
Write your Congressman, part II
Joe the Pro: Internet poker mockumentary
I love Norwood
TRADING HISTORY

A Sixty Cent Check, traded for ...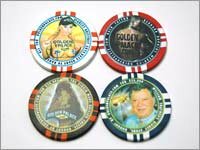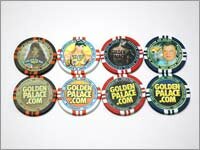 500 Poker Chips, traded for ...
A Signed Basketball, traded for ...
Two pieces of a house Jimi Hendrix lived in, traded for ...
A limited edition Super Bowl XXXVI football signed by Adam Vinatieri
Farewell PKR, I never knew thee
I had high hopes for PKR.com. The 3D poker room has the best software I've seen. You can play for real money in a video game atmosphere. Unless, like me, you live in the United States.

PKR launched real-money games on its site on August 17, but passed on allowing U.S. residents to make wagers on its tables. In the weeks leading up to the decision, the House of Representatives had passed the Internet Gambling Prohibition and Enforcement Act, and BetOnSports.com CEO David Carruthers was arrested on U.S. soil.

"It was a very painful decision," said Jez San, president of PKR. "But we thought it prudent to launch after there was clarity from the Senate."

With industry experts suggesting that the Senate probably would not act on Internet gambling restrictions, I tried my luck in one of PKR's freeroll tournaments. My eighth place finish netted me sixty cents in my account.

San assured me that PKR would open for business to U.S. players when Congress recessed at the end of September, as long as Internet gambling legislation did not pass. So I let my sixty cents remain in my account, waiting for October when I'd sit down in a $.01/$.02 no limit game and try to build a bankroll from scratch.

Then, Senate Majority Leader Bill Frist (R-Tenn.) managed to attach the Unlawful Internet Gambling Enforcement Act to a ports security bill. It sailed through Congress with almost no resistance and was signed by President Bush on Oct. 13.

"Given this development, we are not in a position to lift our current block on real money gaming for US residents until further notice," an e-mail from PKR informed me.

Sadly, with no chance to multiply my winnings, I am now forced to withdraw my pittance from PKR's coffers. I will be receiving a check for sixty cents in the mail in the coming weeks. The only problem is I have no idea what to do with it.

So, I'm leaving it up to my loyal readers. Please send suggestions on what I should do with my sixty cents to . Next week, I'll post some of the best suggestions, and yes, I'll actually follow the advice given by one of you.
LINKS
U.S Players Search
Online Gaming News
Online Casino City
RSS FEED LINKS
add to My MSN

blog RSS feed

ADVERTISEMENTS