ARCHIVES
October 2006
November 2006
December 2006
January 2007
February 2007
March 2007
April 2007
May 2007
June 2007
July 2007
RECENT POSTS
T.J. Cloutier is my hero
Got the ball ... now let's get to trading!
Trade number four!
Building momentum ... SSME is in the Boston Globe!...
Big week for Internet gambling legislation
24 hours of poker ... again
It's official: I have part of Jimi Hendrix's House...
Trade number three is in the books!
Write your Congressman, part II
Joe the Pro: Internet poker mockumentary
TRADING HISTORY

A Sixty Cent Check, traded for ...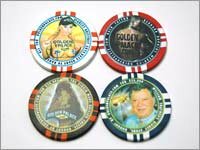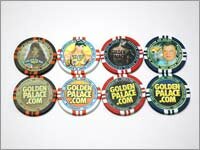 500 Poker Chips, traded for ...
A Signed Basketball, traded for ...
Two pieces of a house Jimi Hendrix lived in, traded for ...
A limited edition Super Bowl XXXVI football signed by Adam Vinatieri
The Main Event - the numbers game
World Series of Poker officials have announced that they are adding a fourth "Day One" to the $10,000 Main Event of the World Series of Poker. In my mind, this can only mean one thing: The dire predictions of the death of the WSOP were vastly overstated.

The $1,500 No Limit Hold'em bracelet events have all been just about sold out, with the latest garnering 3,151 entries, the third-largest live poker tournament ever. There's no doubt in my mind that the Main Event this year will eclipse that number.

When President Bush signed the UIGEA into law and Harrah's announced that it would not accept third-party registrations (e.g., Internet poker room registrations) for this year's WSOP, many poker pundits predicted that Main Event numbers would crash as a result.

I'm sure that it's awfully tempting for an online winner to take the $10,000 prize and keep it for himself. And sure, there are going to be hundreds, if not thousands, of online qualifiers who choose to pocket the five-figure win instead of playing in the Main Event. For the first time since 1992, the number of registered players may actually drop. (There were 215 players in 1991 and only 201 in 1992.)

But the WSOP has grown into such a world-wide phenomenon that I don't think we'll ever see a day when the Main Event draws fewer than 2,000.

I'm sure there were other reasons – outside of preregistration numbers – for adding a fourth day. When I talked to WSOP Commissioner Jeffrey Pollack last week, he mentioned that the tent which has been used as extra tournament space has been less than ideal, and he wants to make sure that everyone who plays in the WSOP feels like they are getting the same quality experience. Adding a fourth Day One likely ensures that no one who ponies up the $10,000 to play in the Main Event will lose out on the opportunity to play in the Amazon Room.

Additionally, it should allow all players to avoid playing as alternates. Last year's event required four starting days with some people playing as "alternates," waiting for tables to break up so they could sit down and start the tournament up to four hours after the rest of the field. This year, the WSOP Web site says that each Day One can accommodate up to 3,000 players.

While some may continue to assert that poker is in a decline if "only" 6,000 people play in this year's Main Event, I believe it's still on the rise. How many people would have played under similar conditions last year? I believe it would be fewer than will this year.

Will there ever be a Main Event with more than 10,000 people? If the price continues to stay the same, I think you can count on it.

PS - You can still help me be one of the many who plays in this year's Main Event. Time is getting short, but I haven't given up hope yet. I've got a limited edition Super Bowl XXXVI football signed by Adam Vinatieri available for trade ... whattya got?
LINKS
U.S Players Search
Online Gaming News
Online Casino City
RSS FEED LINKS
add to My MSN

blog RSS feed

ADVERTISEMENTS